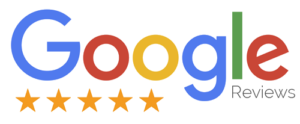 I can't thank you enough for Alex Cha Law Office, they helped me through not only a Lemon car but the car accident case and small electronic device returning process all together. These people are aggressively proceed the actions toward other parties and communicate with you even with the very small issues. Highly recommended!
Ju Yong An
April 19, 2022.
저는 하와이에 살지만 변호사님이 맡아주셔서 잘 해결해 주시고 너무 친절하게 전화와 이메일을 주셨어요. 많이 따듯한 분이라고 느꼈습니다. 변호사에 대한 부정적 견해도 많이 달라지고요. 정말 감사하게 생각합니다.
Serena Park
April 12, 2022.
I got into a bad car accident around last year and needed a lawyer to guide me through the insurance process (especially since this was my first accident!) I was in a lot of pain after the accident and Alex helped me by reporting claims and getting treatment. He was extremely knowledgeable and professional, guiding me through the entire process. I highly recommend him because I was in great hands. He definitely knows what he is doing! 5 stars!!
Mr. Jung was very helpful for my cases and proactively helped me to resolve my cased. Two thumbs up.
Yeonmee Yu
November 24, 2021.
Mr. Jung is very understanding, patient and attentive. I really recommend Mr. Jung as a my lawyer.
Great experience. Mr. Jung was trying to listen my case sincerely and suggest possible ways.
LA새댁미즈킴
November 9, 2021.
Professional service, fluent in both English and Korean
SungWoo Bae
November 9, 2021.
여기에 제가 믿고 상담하고 의뢰할 수 있는 변호사님 계십니다. 내 일처럼 마음 다해서 도와줄 수 있는 참 따뜻한 분이세요. 미국 생활 속에서 신뢰할 수 있는 한 사람 있다는 것 큰 힘입니다 ~